Welcome to the home page of
Michelle J. Prima

Welcome to my corner of the Internet. Inside these pages you will get to know a little about me--who I am, what I write and how I spend my days.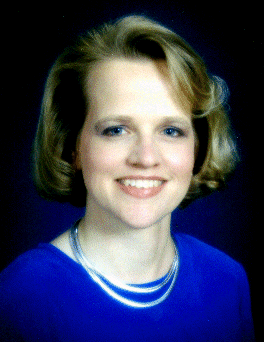 Who am I?
First and foremost, I am a writer. And as any writer would understand, while I exist in the real world, my mind is often preoccupied with the imaginary world. I like to believe I have achieved a comfortable balance between the two, but what writer hasn't questioned their sanity at one time or another?
My passion is Victorian England, which is the setting for my novels, as well as the theme for my Internet business.
In my writing world, I escape to Great Britain in my imagination. In my professional world, I am the owner of a Professional Organizing business, Prima by Design. It was with utter amazement that I learned one day that I could make a living doing something that comes naturally to me--organizing closets and rooms. It was also utterly amazing to me that not everyone keeps their clothes and drawers color-coded by season. What? Don't tell me you don't coordinate the color of your hangers to your blouses?
The favorite part of my business is helping other writers. I maintain web sites, help schedule blog tours and provide virtual assistant services. Like to learn more? Contact me at Michelle@PrimaByDesign.com.
In my personal world, I have two beautiful daughters, Jessica and Lisa, and my husband, Steve (more about Mr. Wonderful below). My daughters take after my artistic side, for they are both musicians and avid readers, and Jessica has a passion for writing poetry. Jessica lives in Buffalo, so I don't see her as often as I'd like, but we keep in touch through today's technology. Lisa works for an import store as a photographic assistant. Steve's children, Samantha and Tommy, are frequent visitors.
The most special person in my life is my husband, Steve. What can I say about him besides "WONDERFUL"? He is my personal hero who has helped me through some difficult times. He listens to me, he cares about me, and he's there whenever I need him. He surprised me on Christmas with an oil painting reproduction of my favorite work--The Hugenot--by Sir John Everett Millais. Steve had it commissioned by an artist in Bulgaria and shipped to the U.S. It is a gift I will remember forever. His is a love I will keep forever.
Also in our household are three loyal (and crazy) dogs. We lost Zeus, Steve's mastiff, several years ago. He lived a long life with us. He was eleven when he crossed the bridge. And just this year, Marley, the bloodhound we adopted, passed away peacefully one Sunday morning. We'd adopted him in a moment of insanity, but don't regret it. Abused in his former home, he had nothing but love here. Loki is our ten-year old chocolate lab and Bera is our Akita, who has a mind of her own. Her name means "Spirited" in Norse, and she lives up to her name. She turned nine in December. Our moments of insanity are becoming more frequent in our older age. We adopted a bloodhound/lab (or Blab) mix, which meant we had five dogs at one time. Her name is Raven, and at five years old, she's as insane as her owners. But we love them all.